Our product BIRKOSIT Dichtungskitt® has earned us our position among the global market leaders in professional sealing technology. Our customers are industrial companies operating in the fields of energy supply, mechanical engineering, plant construction, automotive engineering and water management.
Top quality standards for your satisfaction
Innovation and quality control are the cornerstones of our business. We guarantee reliability, performance and operational safety.
Our quality management system is based on DIN EN ISO 9001:2008.
Fast response times for you – anywhere in the world
With General Agencies in more than 50 countries, we have the flexibility to cater to your requirements and guarantee fast delivery times.
In logistics, we insist on business partners who adhere to high safety standards and bear environmental and social responsibility. 
Siemens, Alstom, EON, ENBW, PreußenElektra, RWE Rheinbraun and all public utilities in Germany are just some of our long-standing customers.
Henning Schulze founded the chemical factory A.I. Schulze Chemotechnische Fabrik for the German market in 1952. The cooperation with the commercial agency D. Bartkowiak Vertriebs- und Logistikzentrum in 1988 led to the establishment of a network of foreign General Agencies which played a significant part in the worldwide product launch of BIRKOSIT Dichtungskitt®. 
The two companies have been operating as a single unit since 2008 and are coordinated by shared headquarters. » History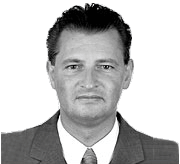 "We develop existing technologies and introduce new ones because not only do we want to gain a competitive edge but we would also like to make an active contribution to environmental protection. The transfer of know-how within our group of companies is the means whereby we set standards worldwide, not least in this respect."